About Country Livestock Savanna Goats, LLC.
---
How did it start?
---
Hello – from Jim & Peg Merriman – my husband has always had goats his whole life, even as a child.
Jim just asked me one day to research the savanna goats, and our journey began that day! That fall we realized we were going to love our savanna journey. We started to have savanna goat kids that fall and winter. The savanna kids were nursed as soon as they were born and were standing just a few minutes after. We noticed the difference soon and loved every minute with the savanna goats. Since that time we visited Chuck Gibson and Eddie Markham, purchasing savanna goats from those farms and continuing on in our savanna journey!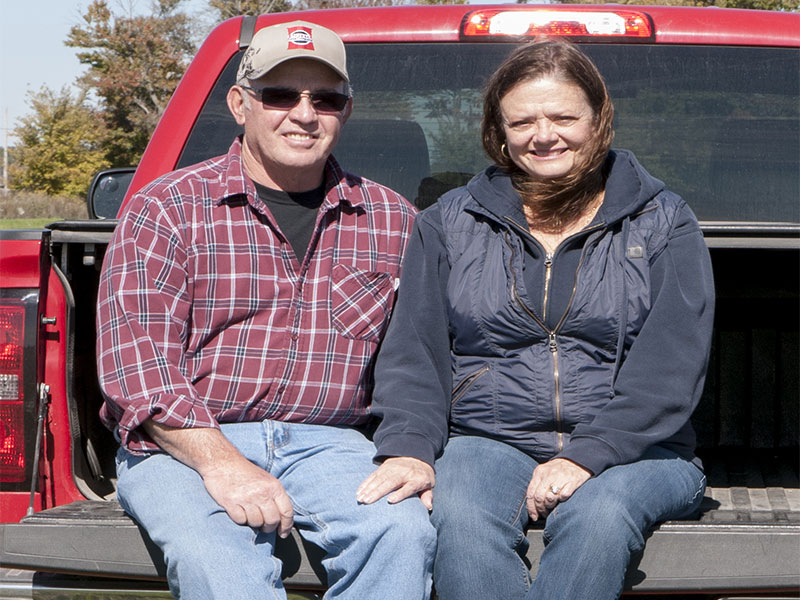 The Journey Continues
---
We have made many visits to farms and have met many goat friends! We love the information and growth we have learned from each one of them. One friend said to us "It's not just Jim and not just Peg it's 'Jim& Peg'". We both try to help the other enjoy the savanna breed.
We love visitors and we love our savanna journey! God's blessings in goat friends!
"We Love Our Savanna Journey"
For where your treasure is, there will your heart be also. Luke 12:34