About Country Livestock Savanna Goats
---
How did it start?
---
Hello – from Jim & Peg Merriman – my husband has always had goats his whole life, even as a child. Our children loved going to the local county fair with goats. Now the granddaughters love the county fair!
Jim just asked me one day to research the savanna goats, and our journey began that day! That summer in 2013 we traveled to Missouri and visited the Double B Goat Farm. Not taking an animal box or trailer behind the truck, Rob built what he liked to call a "redneck box". Complete with cattle panels and a wooden top. To this day we still use it! I painted the top and we made a little shorter, great for the summertime. We started with 5 percentages does and a buck. That fall we realized we were going to love our savanna journey. We started to have savanna goat kids that fall and winter. The savanna kids were nursed as soon as they were born and were standing just a few minutes after. We noticed the difference soon and loved every minute with the savanna goats. Since that summer we visited Chuck Gibson and Eddie Markham, purchasing savanna goats from those farms and continuing on in our savanna journey!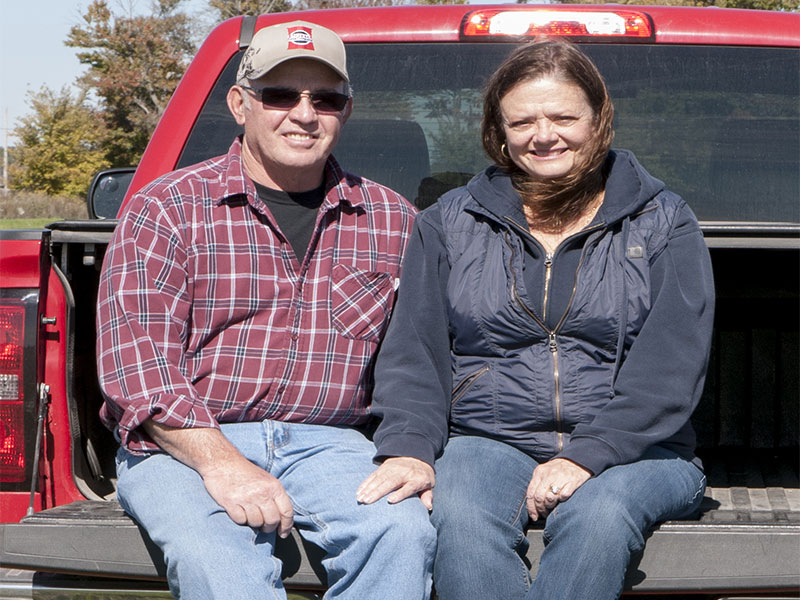 The Journey Continues
---
We have made many visits to farms and have meet many goat friends! We love the information and growth we have learned from each one of them. One friend said to us "It's not just Jim and not just Peg it's "Jim& Peg"". We both try to help the other enjoy the savanna breed.
Summer of 2016 our new savanna herd sire is Dollar. Thank You Eddie Markham, Gold City Savannas. Beginning 2017, we now have several savanna goats on the Country Livestock farm. We have full blood savanna goats and percentage savanna goats. We register them with Pedigree International. This year we are starting to DNA every savanna goat. We already tattoo our herd prefix and farm number in every savanna goat ear. We are starting to microchip each savanna goat also. Give us a call or come visit. We love visitors and we love our savanna journey! God blessings in goat friends!
"We Love Our Savanna Journey"
For where your treasure is, there will your heart be also. Luke 12:34